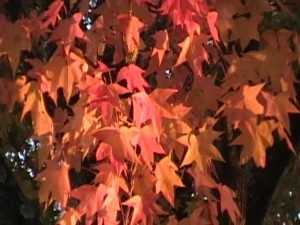 In spite of all the practical advice about relationships, there can be relationships in our lives that defy logic. You love someone you can't have, you love someone who does not reciprocate, you love someone that by conventional standards is not a good choice, you are in a love triangle romance, you have deep feelings about someone you barely know. These kinds of circumstances give rise to great dilemmas in one's life, calling upon the universal principles of choice and free will like nothing else can.
These are situations of great significance for personal and spiritual growth. They are difficult love situations that challenge our beliefs about life and about love, even the meaning of religion or God. We need to know that not all of these relationships are meant to become partnerships in this life, but they are all meant to teach us something important about ourselves.
It's unfortunate that many people are not allowed by their religions to consider the possibility of reincarnation. In other words, some conventional belief systems do not allow for an understanding of life's cosmic nature…that we are so very much more than we are told, that there is so much reason to the "why's" of our lives.
As a clairvoyant who sees auras and other energies clearly, I can tell you that not only are you a body and a brain that gives rise to a working mind of thought and belief…you are Light, color, energy, and spirit!! Behind the form that you think is you, you are eternal Consciousness itself and you have lived a very, very long time!
Past life recognition of a person who was significant to you is inevitable at some time in your current life. If one is unsure about the bigger picture of existence he or she may feel mystified or even troubled about an unspoken sense of connection felt with another, often upon a first meeting, because there is no current memory — no logical reason.
If this was a significant relationship in a past life, the feelings from the previous experience can carry over into this lifetime. It's interesting, isn't it, that feelings can speak a truth that the brain of the current body does not remember? You feel these things because of energetic connections between you and the other spirit (person) and this Consciousness does not need a physical brain to be aware.
The experience of true, mysterious love is Divinity in action, but you will be called upon to make wise and conscious decisions about the place it has in your life. At My Spirit Care, we are here to help you understand these experiences, whether through psychic readings or spiritual coaching, and to help you get through them.
So whatever joy and pain love brings your way in this life, it's most important to know that when you don't look for what you can get from love, love will fill your cup to overflowing. That's the biggest mystery of all.