Part Three: Emotional Addiction and the Influence of Collective Emotions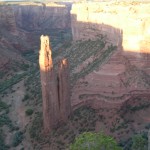 Addiction to Emotions and the Dramas They Create
Did you know that intense emotional states can be addictive? They are. For example, a person who has known mostly depression in life will feel "strange" when not depressed, as if something is not quite right because they are in an unfamiliar feeling state. There are biochemical reasons for this, but there are also energetic reasons. As a clairvoyant who sees auric and other energies, I have observed how the frequency of a particular emotion seeks itself out: sadness is drawn to sadness; happiness to happiness; love to love, and so on. This fact of energetic physics explains why it's so hard to break out of an emotional loop and why conscious awareness in needed to do so.  At My Spirit Care, we address these energetic issues with those who seek balance in their lives.
Balance is not easy to come by: many people are addicted to energetic/emotional states. They cannot stop the dramas in their lives because they cannot feel alive or powerful unless there is high emotion at play all the time. That's right: many people are so disconnected from their core identity that they feel dead inside unless they are all worked up about something. This is a deeply destructive pattern that blocks all genuine personal growth and higher spiritual connection. Like all problems, however, being aware of it is half the battle. 🙂
Collective Social Emotions & You
One important aspect of experiencing emotional upset is the significant historical time period in which we now live.
This is an Age of upheaval and immense change on the national and world stage. All around, events and situations seem to threaten personal stability whether through war, financial upheaval and economic uncertainty, health challenges brought on by modern stress, etc. Fear is the "emotion dujouer" served up daily in the media, in radical religions that fervently believe in horrific judgments and the End of Days. Government is not responsive to the needs of the common person and we are often frustrated by systems and programs that are inept or unjust.
Many of you are experiencing not only your own emotions, but are being impacted by the "energetic soup" of the mass mind. We are all connected energetically, and to remain emotionally stable in these intense times, one simply must have a daily, personal, spiritual practice. See the bigger picture.