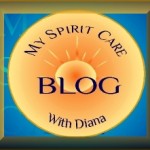 Being a responsible, wise parent in today's world is anything but easy. While it's never been easy, there is now a collective trend in society and education to interfere with parental decisions and the wise upbringing of children.
In education, there is a concerted movement to turn otherwise unique children into conformist cookie-cutter cutouts: void of creativity; stripped of individuality; deprived of the ability to think for themselves as they are trained in the ways of social planners and servants of the State. People who are educated beyond their intelligence–people who are without common sense or sound mental health–are shaping the destinies of children without a modicum of necessary restraint.
In society, children are conditioned to have no awareness of their deeper purpose in life or the greater potential that exists within them. Instead, they are influenced to consume material goods and to absorb themselves in baser physical needs without any thought of others or the long-term consequences of their socially-driven choices. Children are increasingly sexualized, medicated, forced to mature too early, and—for those confined to urban environments—removed from the magnificence of the natural world, one of life's greatest teachers. They are immersed in all things artificial, vacuous, and destructive.
These are onerous times for innocent, little human beings. Dark times…the worst of times.
And, while many parents who can afford it are choosing private education or home schooling over public school indoctrination, there still remains a profound problem. At some point, you will have to turn your exceptional kids out into a dull-witted, psychopathic, and trollish society. How will they cope? What will become of them? How will they resist this rising tidal wave of unabashed ignorance amidst technological advancement, and…how will their true potential survive the roiling black waters of a pandemic soul sickness, certain to wash over them as they try to make their way in life?
Trying to rear a raw-material little human being into a healthy, compassionate, conscientious and educated human adult has never been so difficult, in all of written history. There are expansive, critical choices that confront every parent, concealed within the micro scale of their children's day-to-day lives. In the small acts of daily living, in the seemingly unimportant decisions—like what is best for a child to eat and how much time they should spend at the tv/computer or how much time they share with significant adults—a long-term future for the child is being forged. We cannot be careless in these decisions, even though an escalation of time and daily pressures work mightily against conscientious adults who have children in their care.
And, rearing a child is not just about the future of that child alone: the future of all those yet-unknown people that a child will one day associate with, are destined to be influenced by the future-adult that is being molded today. Every person on this planet has a profound influence on every other person around them. There is a chain-reaction consequence in this world that begins with kind of person you are and the life you choose to live. Children are the future, and their future lives will determine the future of our planet. If you are the parent of a small child, you hold the future of the world in your arms.
What is your child destined to become? What is his/her greatest potential? How do you guide them and prepare them? Are you teaching them what they must know? How will they find happiness in life? How will they overcome obstacles? How will they handle hardships? How do you keep them safe, off the street, and out of trouble? Who is that little person in front of you? What is their Spirit doing here? Why did this child choose you to be their parent?  Do you have a problem with your kid that you can't seem to solve? What are their karmic lessons in life? How do you train them to overcome the world?
Not all children are equal in their innate potential, but one thing is certain: there is a wondrous escalation of brilliant Spirits taking human form on this planet. They are called by some as Indigo children, Crystal children, Starseed, and assorted other labels meant to reveal their innate luminosity. These exceptionally gifted and naturally spiritual children have come here to make a difference for the inhabitants of Earth. They need special care and their rearing is both a tremendous privilege and a consuming challenge.
As an experienced and capable clairvoyant, my work with parents is my greatest and most important calling. I am here to help you understand your child's spiritual potential and how to protect and preserve their core spiritual identity in an insane world that is bent on draining the soulful life and inner light right out of them. When you need help with your precious child, don't hesitate to contact me.
*Copyright notice: A copyright notice is posted on this blog. All Rights Reserved. This article and all content on this website is copyright protected. Do not copy content, electronically or by any other means, without written consent from copyright holder.