Humility is Essential to True Self Esteem
Continued from Part One and Part Two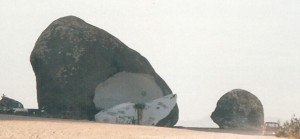 As 2012 is just another year away and the expectations of social, political, environmental and spiritual changes are on the rise, it is up to each one of us to decide what we will do to ensure that any transformation to happen on this planet will have a positive effect on all the beings that share this place as a collective home. To be sure, there is cleansing that needs to occur and matters that need to be made right. Chaos and difficulty are certain to accompany any great sweeping changes because the status quo of modern life will not go down easy. The energy for change is building around the planet; just as recent events in Egypt and the Middle East signal the fight against oppression, the intense energy that is yet to come can also be harnessed to put an end to oppression and injustice for all peoples.
The concept of chaos frightens many. As human beings, one of the deepest, most compelling drives is to attain comfort and to keep it. We don't want things that we believe are good for us to change; we don't want to grow old; we don't want to suffer. We fear the proverbial night…the dark scenarios that come into everyone's life at one time or another…and all too often, we fear that by taking our focus off of our own immediate needs we will somehow lose our balance and lose what we've worked so hard to get and hold onto to.
This fundamental and pervasive self-protectionism and human selfishness is evident everywhere: in politics, it demonstrates as a profound lack of compassion for the unfortunate masses and a self-serving lust for power. In religion, it demonstrates as hypocrisy, fear-mongering, and lip service. In education, it demonstrates as haughty intellectual judgment and tragic social programming. In relationships, it demonstrates as possessiveness and neurotic obsessions. In diplomacy, it unwinds as treachery, intrigue, war, corruption, and assassination. In economics, it plays out as a possessing greed and the subsequent enslavement/destruction of billions of human lives. In spirituality, it demonstrates as self-serving recipes for enlightenment and regurgitated platitudes that fatten the cowering, simpleton ego while starving the ingenious, immortal Soul.
The Road to Nowhere is Paved With Flattery
Fortunes have been amassed and careers built on the promotion of the "Law of Attraction" and other self-empowerment paradigms (hijacked from uncredited metaphysical teachers who lived in the early 20th century) that victoriously declare we create our own reality and that we are gods who can summon all that we desire by mastering cosmic law. Unfortunately–being the humans that we are–we fail to question the worthiness of teachings that appeal to our most selfish, egotistical, and self-serving aspects. We fail to question the rightness of positioning ourselves in a spiritual ivory tower, that we are somehow separate from suffering because we believe we are too holy to go there.
People do have a burning interest in themselves. They will pay large sums to feel good, so the new age industry cashes in on the ache in people's hearts to be something special. Millions of people are being used by a system that caters to their spiritual hunger and their longing for fast answers and a fast fix to ease psychological suffering. The end result is that the world at large is not improved. Nothing changes because nothing of real importance has changed.
To understand our own human nature, we must possess a heightened awareness of  the spiritual traps we will surely encounter because of our human egos…and how outside influences seduce our egos for their own motives, gain, self-importance, or power.
Every human ego has a profound need to feel "special,"  to stand out or above everyone else. The ego is always active and on the prowl, viewing the spiritual path as something it will permit as long as the illusory human self is made to feel good. In short, the ego is all about self-interest. Thus, human beings are susceptible to flattery and that which falsely inflates our sense of importance. We look for flattery from others or seek reasons to flatter ourselves, to feel good about ourselves.
Narcissism: The Modern Counterfeit of Healthy Self-Esteem
There is a difference between pathological self-absorption and essential self-esteem. Ego-driven self-reinforcement has given rise to the shadow side of self-esteem, narcissism.  Everywhere today we witness the mad pursuit of what amounts to  self-esteem substitutes: philosophies, products, and politics all about the "Great Me" or the "Greatest Us." This has led to a brutally callous and narcissistic society, devoid of healthy humility and life-changing compassion for others.
Humble Pie is Soul Food
Many spiritual seekers have come to believe that humility is no longer a necessary virtue but rather, a detrimental teaching of a dying paradigm. We can, in fact, end up applying great effort to purge humility from our lives as we trade a religious dogma of unworthiness for a rightful understanding of our own value and place in the Universal design. Humility is assumed by many to be a shackle of spiritual oppression and control,  a stricken ruin from the fallen temple where sin and shame formed the foundation of needing a redeemer and a church to make one worthwhile in the eyes of a punishing god formed of orthodoxy's clay.
In haste and misunderstanding we have thrown humility out with the baptismal waters, have unwittingly discarded the first foundational  principle so necessary to our spiritual growth.  Famished for evidence of self-worth and personal empowerment, people have begun to push the spiritual pendulum to it's opposite and narcissistic extreme: gobbling up modern dogma that fattens human egos with the vanity of misplaced self-importance from "teachers" and "gurus" who have absolutely no humility and who teach none. They feed on our longing to feel worthy and they make sure that we do, without deepening our understanding of life beyond the superficial efforts at mending  our broken spirits. These new age leaders cannot teach what they do not know, and so the blind are still leading the blind. This is not the sign of a New Age: it is the same old story since the beginning of time.
Raise the Bar in Your Quest for Greater Truth
Human society has been structured to attempt order and conformity and as such, tends to break the human spirit by demanding conformity to social norms. People are accustomed to living like sheep: even metaphysical seekers who don't conform to religious dogma can end up conforming to retail New Age beliefs, being sheep to what's popular but not necessarily true. Conformity gives short-term comfort due to peer acceptance, but it creates long-term suffering. Conformity smothers the wild, ferocious, untamed Soul, which is forever free and forever questing.
Needless, unnatural, contrived suffering has been with us since the beginning of recorded history. "Man's inhumanity to man" has its origins with rulers who claimed the divine right of rule, who oppressed the masses and made people into mere machines to serve punishing political/religious systems. From the Sumerians, to Egypt, to South America, to the kings of western civilization and the churches they established for political power, from every corner of the planet in all generations,  belief systems were established for the purpose of giving answers to the mysteries of life, to make unbearable conditions seem bearable for the suffering masses. Promises of a better afterlife became conciliatory beliefs, because people want answers to alleviate their misery. Countless many have provided an array of answers to the mysteries of life, but very few have been able, or allowed, to share truth.
Your Personal Mission is Highly Unique, Unlike Any Other
Life is filled with mystery. Can we learn to bear that? Can we learn to curtail our demands to know every little thing–as if we could even bear the truth if we were to really find it? The immensity of the cosmos is a good place to start our considerations in the lesson of humility. But then, we have even devised an answer to quell the discomfort of feeling so small in comparison to infinity: we made a god in our own image who made us the center of his universe. Because that came with a punishing and yes, humiliating paradigm, we have since broken through the belief of being a subject of god to being gods ourselves. We have mistaken our need to stop being humiliated for the true meaning of humility, which is the portal to all true knowledge and wisdom.
While it is very true that we are all Infinite Consciousness, and that both quantum theory and mystical tradition suggest that thoughts and awareness can shape the experience of physical reality, there is considerably more to the achievement of self-realization than the declaration that we are gods who can command power and riches with the spoken word and a wish board.
Even as you are able to change the conditions of your life (you just may get that house or money or success) remember that your personal consciousness/belief has wrought the change, not the formula you used. But then,  if your consciousness is not shaped by something far deeper than the superficial interests of a brief mortal life, then this will be just another lifetime like all the others:  eons of running the hamster wheel of a blind delusion. Despite our instilled beliefs to the contrary, the ability to manifest things is not equivalent to enlightenment. The ability to live true to who you really are…is. The "power to manifest" is not power, even though millions believe that. True power, on the other hand, is a very humbling experience as it arises from profound self-knowledge…our light and shadow, our strengths and weakness, our humanity and our divinity.
It is a fact of existence that we are, each and every one, special. There is no need of a dogma or belief system to make that so. There is only one of you, an entirely unique aspect of Divine Consciousness animating your temple of flesh and bone, living an entirely unique life and circumstance that cannot be recreated again in all of time and space. You are infinitely unique and special, yet the Universe is not centered around you. When you realize these basic truths of life, you can be a humble and effective agent for positive change.
The "Law of Love in 

Action

" Creates Positive Change in the World
Be who you truly are. If you will be enlightened and effect a positive change in the world, you will evolve over time and you will change…you cannot remain static, safe and "comfortable." You will take risks and know loss. You will leave the flock of sheep and assume the mantle of personal power that comes from being unique. You will light up the world because you will be authentic and loving, daring and free.
The Light of your Soul is truthful, humble, simple, and mighty. It exists to serve others because it knows that what happens to one, happens to all. We must come to see that another's misfortune is our own. We are being called upon to take action to  lift up the lives of other people and beings on the planet–not just because this is the true path to Freedom from suffering and shadow–but because the First law of existence is to love others as we love ourselves.
We are all in this together. It is time for change in this world and it is time to be the change that we seek. This is not difficult: it's as easy as remembering to be humble and to want the truth about ourselves, first. Then, we just need to live life sincerely, with active courage, and with an ever-expanding love in our hearts.