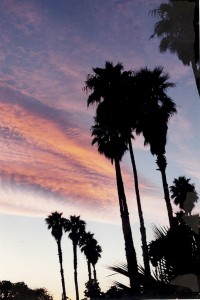 Angels! What a beautiful word for the most wondrous, powerful and sacred of Beings!
I have to be straight with you about angels because of the deep reverence I hold for them…what I will write here is not the retail angel information you've heard elsewhere. Writers, publishers, "teachers" and others have popularized angels in our spiritually hungry culture. Many people who claim to know a great deal about angels are recognized by those with clairvoyant sight to not be the experts they profess to be. Money talks, and since the sight of an angel is not readily available, it's easy to profit by claiming to know all about them, building entire careers on peppy, feel-good angel mythology.
Angel experiences are profoundly sacred, highly personal and…I speak frankly… very unique to the individual. Mainstream angel dogma presents us with an image of angels that look like gorgeous human females in "way beautiful" gowns who live in the clouds and model makeup for Mabelline.
I'm sorry, but the princess/fairy/angel/archetype is not accurate. We can choose to believe it because it's fun, or just because we are products of a society that sadly equates physical beauty with goodness. We even may experience seeing something that appears like a limited edition angel something-or-other, but one must come to understand that spiritual experiences—human interaction with the cosmic energy soup—is shaped by human belief and what we expect to see.
Angels are a vast order of immense energy Beings that uphold Divine Intention throughout existence…and stand at the ready to help other beings achieve a state of Grace and Protection in times of great and exceptional need. When truly needed, they do respond and do so instantly.
Angels are cosmic servants of incalculable inter-dimensional responsibility, not solely concerned with our planet and its life forms. And truly, angels don't have human names…they have a tone, a frequency as an identifier.
Although often confused with personal spiritual Guides and despite what some claim, angels are not really there to manage every second of your life, like getting you a parking place. Despite what humans crave to believe, the entire cosmos does not revolve around us and our egotistical needs. Fact is, when we finally get that, when we finally understand the Divinity within that we are meant to step into…that is when higher frequency beings of existence begin to mentor and assist us as we dedicate our lives to the service of others. Only when we learn the purpose of life is not about the little self, can we hope to resonate with the frequencies of service that angels abide.
Although many will claim they have a famous angel as their personal guide, did you know that when it comes to Divine guidance, it's not the title or name that counts? It's the quality and truth of the guidance that reveals what's behind it. Divine angels don't have an egotistic interest in throwing their "names" around and they don't try to get credit for helping us. They are most discreet. The Energy that we humans call Archangel Michael is very real and is a mighty cosmic protector who loves us all…but has no interest in impressing us with lofty words.
As I sometimes need to explain during readings as a psychic clairvoyant at My Spirit Care, many beings from the spiritual side of existence are often mistaken for angels. When it comes to the real helpers, though, your daily protection and moment-to-moment existence is managed from the other side of this life by what is known in metaphysical shop talk as "Spirit Guides."
Divine Spirit Guides assist you from the realm of a spiritual reality nearer to the frequency of the physical world than angels. They are beings with whom you have consented to their help during this lifetime and it is a Divine contract that you have with them.  Many Guides have lived as humans before and they fully understand what it's like to be in this plane of existence. They know your path in this lifetime. Often their guidance comes through thought, an idea, a gut feeling or a quick impulse that averts you from danger or a poor choice.
It's important to know that when any human has a connection to non-human intelligence, and this includes Spirit guidance, the person must evaluate the guidance with discernment. Like angels, Divine Guides are never egotistical and they will never prompt you to injure another being in any way. Although there are spiritual intelligences that will lead you down a hurtful path, or flatter and expertly deceive, your Divine Guides never will. They will give you feelings of love, peace and comfort.  They are present to lift you up and teach you the lessons of love, humility, self-empowerment and truth.
That which is Divine, is Simple Truth. Peace. Love. Hope. Protection for all. Your Divine Guides are the ones who watch over you every second! So, even though the cosmic order of angels may not be at your beck and call, your Divine Guides are. Because of their abiding presence, you can know that no matter what, you are perfectly loved and you are never alone.