Choose The Perfect Reading With Rev. Clairvoyant Diana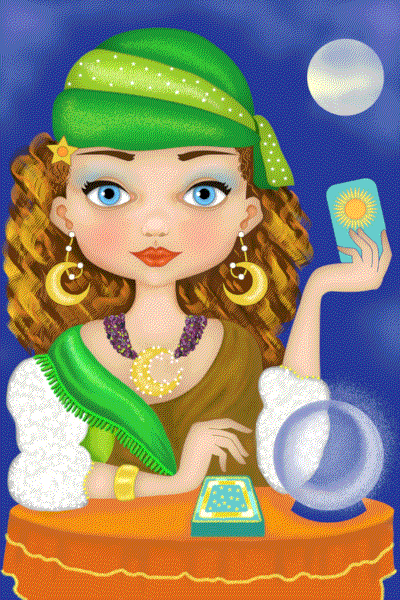 Why My Spirit Care is the Best Choice for You
If you're looking for a completely honest and compassionate reading, you'll find it here. If you want valid insight into the hidden factors behind what's happening to you, and if you want to be empowered, respected, and to find a way out of present difficulties, Clairvoyant Diana is the right psychic for you. You have been led to receive the guidance that you need, right here.
Choose you perfect reading in the column at right.

Maturity, Integrity and Heart Matter
Some people go to psychics to have their "fortunes read." While the entertainers so common to online psychic sites can be popular because they sometimes make people temporarily "feel better," the experience can prove to be disappointing over time and sadly, often detrimental, fostering unhealthy dependence and blind trust.

Clairvoyant Diana does not work that way! For your best good, finding a responsible, mature, and honest psychic with an understanding of the limits and responsibilities that come with the professional skill of clairvoyant insight is essential, and Clairvoyant Diana has your well-being first in mind at all times. Of course, you'll need to experience a session to understand just how honest and caring she is.

It is your time to discover the authentic you!
Spiritual Mentoring
Those who begin to seek for spiritual connection and answers outside the mainstream religious route find themselves in the very difficult position of not knowing where to turn and often, being outcast by family and friends. Guilt and fear often accompany these life transitions, but there is a path open into a more open-minded, spiritual experience.
For others, it's just about knowing where and how to begin: they want to know their purpose in life, how to complete the purpose/mission they were born to express. Diana offers a comprehensive, energetic diagnostic of where you are on your life path, and she can help to show you the many ways you can advance your personal spiritual awakening. She has been doing this for more than 30 years, and knows how to help you. (Think about it this way: Psychics can't stay in the profession for 30 years without being successful!)
Give it a try, get an introductory reading (see all the choices  as in the column on the right), and if you're not satisfied within the first 10 minutes, Diana will refund your money– on the spot! Guaranteed!
Which Reading or Service is Right for You?
Clairvoyant Sessions: Clairvoyant scanning, psychic insight and energy assessment comes with the purchase of a clairvoyant session. For a deeper understanding of a single question or issue along with important insight into interrelated dynamics, or for basic answers to two questions, you will want a 30 minute session. For complex issues, such as information about numerous areas of your life or an in-depth examination of a single situation–or if you have need for meaningful insight into two or more questions–you will need a 60 minute session. For a thorough reading with the most help, a 60 minute session is the right choice.
Spiritual Mentoring & Consultations: When you purchase a consultation, please know this is not a psychic clairvoyant session about other people or outside situations, but a deeply insightful time with Diana that focuses on personal growth. Using her clairvoyant abilities to focus on you alone, these sessions can provide you with wisdom assessments and teaching tools for spiritual empowerment and positive life change. For example, maybe you are stuck in an unproductive pattern, have difficulties with bad energy, want to grow spiritually, have questions about spiritual experiences you've had, or want to fulfill your purpose in life. For many who are seeking to find answers to the big questions in their lives, a 60 minute spiritual consultation will meet their needs the best.