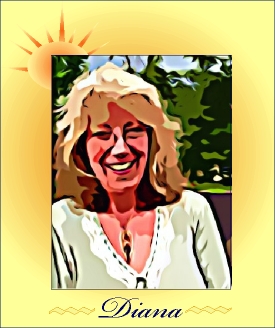 Spiritual Teacher. Psychic Counselor. Trusted Friend.
A spiritual teacher and professional clairvoyant, Diana draws from a diverse background of experience and knowledge to assist you in investigating your questions about relationships, career, and other life issues through live, online clairvoyant (psychic) readings. As a non-denominational minister with deep knowledge of comparative religion and mystical traditions, she is also committed to open and honest consultations with you in support of your spiritual direction and fulfillment. She has served thousands of people as a clairvoyant and spiritual mentor for more than 25 years.
Gifted since childhood, she has seen the matrix of reality that gives rise to the material world, and this has given her extensive exposure to deeper levels of the human condition. She has spent a lifetime immersed in researching and learning mystical traditions, comparative religion, science, health, political science, comparative psychology, and alternative healing modalities that have prepared her to serve others who seek help with life issues or who may need a trusted friend to confide with.
A Personal Quote:"Life is an awesome gift. We are having an incredible cosmic experience right here, and right here is where we are supposed to be. Despite the trials, sorrows and pain, being in this world is an incredible opportunity to connect to the Divine Consciousness within us and make wonderful things happen in this world. It's the opportunity of an eternity, and you are a very special Being to come here. When you let go and connect to the Infinite Love inside your core, you will find the answers you seek. I am committed to assisting you in every way possible to achieve that goal."