My Spirit Care With Professional Clairvoyant, Relationship Expert & Spiritual Coach Diana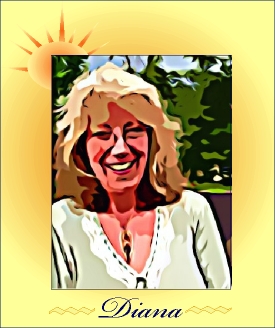 Professional. Compassionate. Knowledgeable.
---
Diana's Pledge To You:
"I have served thousands of people as a professional clairvoyant, relationship expert and spiritual coach for more than 25 years. This is my life's work, what I love to do, and it would be an honor to assist you. I pledge to do my very best for you, guaranteed."
---
Reaching Out, Sharing Information With My Spirit Care "Extras"

CLICK ANY BUTTON ABOVE FOR MORE INFO
---
My Spirit Care Notes:
1. About Free Advice. Thousands have found help and inspiration from Diana's blog, and she is most grateful for your responses! She deeply appreciates your support and trust when you purchase a reading, too, and strives to be of utmost service. Your satisfaction is paramount! Because of her commitment and attention to each customer, and the demands on her time, she regrets not being able to respond to requests for free readings. She receives dozens of requests for free advice every day, and it would be impossible for her to respond to them while still fulfilling her obligations to customers and facing the same demands of making a living that everyone does. She is sensitive to everyone's needs, however, and attempts to help where possible by writing articles that address many of the problems and issues that people request help with.
2. Please allow 24-48 hours for Diana to respond to your purchase of a reading. She will write to you personally to confirm the purchase and to arrange a time that you find convenient for your reading.
3. The Toll-Free Number originally featured here is no longer functional.
All Content Copyright, 2009-2015, My Spirit Care All Rights Reserved