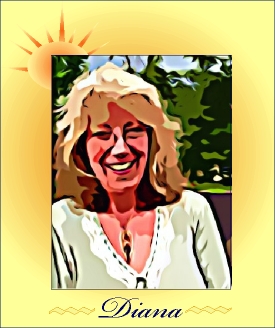 Professional. Compassionate. Knowledgeable.
---
My Pledge To You:
I have served thousands of people as a professional clairvoyant, relationship expert and spiritual coach for more than 25 years. If my readings or consultations with you run overtime, as they often do, you are NOT charged more. That's because I want to assure you that I will complete the reading and that it will not be interrupted because our time has expired. I also guarantee your satisfaction and will refund your payment if you request me to do so during our reading.

---
---
Reaching Out, Sharing Information With My Spirit Care "Extras"
CLICK ANY BUTTON AT LEFT FOR MORE INFO:
---
Notes:
1. The Toll-Free Number Originally Featured On This Site Has Been Removed and Is No Longer Functional.
2. Diana is committed to providing first rate service and information, and writes articles for her blog when time is available. She maintains a very busy schedule, though, so sometimes there are lengthy time lapses for blog entries because of this. Please check back often for more articles, though! Thank you!
All Content Copyright, 2009-2015, My Spirit Care All Rights Reserved